BEYOND ABILITIES CENTRE
We are Beyond Abilities Centre (BAC), our mandate is to assist those people where physical disability restricts their quality of life, whether the disabled individuals themselves or their family members.

Upcoming Events
Active Living Tradeshow
November 4-5, 2022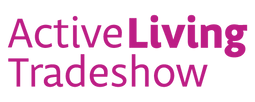 FREE ADMISSION
Toronto
November 4-5, 2022
Variety Village
3701 Danforth Avenue
Scarborough, ON M1N 2G2
Registration is required.
​Friday, November 4
9:00am-7:00pm
Saturday, November 5
9:00am-2:00pm
BEYOND ABILITIES CENTRE
(Sponsored by)
Revivo Neurology

Come visit us at booth #220
The Active Living Tradeshow will host exhibitors at Variety Village. This is an essential expo for people that have special mobility requirements. There will be an opportunity to display the latest in accessible transportation services, home modifications, communication devices, services for any age and their caregivers, activities, programs and demonstrations. In addition to the latest products and services, there will be speakers, and networking opportunities.

The Active Living Tradeshow is a show not to be missed.