Beyond Abilities Centre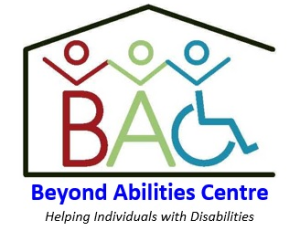 OUR MISSION
To maximize functionality of all individuals regardless of age or ability.
OUR GOAL
Is to build an integrated, multifunctional centre for individuals of all ages with disabilities, primarily for those with a physical disability.
ABOUT US
BAC provides a variety of therapeutic and recreational programs, as well as social and leisure opportunities, and has resources on funding, respite referral, workshops, and other special needs information.
  Printable Version:  Brochure 2016
Like us on Facebook: https://www.facebook.com/pages/Beyond-Abilities-Centre/157216317669959?ref=hl
Follow us on Twitter:  https://twitter.com/BeyondAbilities
GoFundMe:  GoFundMe