BEYOND ABILITIES CENTRE
We are Beyond Abilities Centre (BAC). Our mandate is to assist people whose lives are impacted by physical disabilities.
Dear Friend,
I hope this message finds you well amidst the hustle and bustle of the upcoming holiday season. As we navigate through countless deals and discounts flooding our inboxes, I urge you to pause for a moment and reflect on the true essence that defines this time of year. Often, we take for granted the components of our annual traditions – sharing meals with family, reconnecting with friends, and setting our sights on new goals. Unfortunately, these seemingly ordinary aspects can pose challenges for those who lack the ability to fully engage with their communities.
Tomorrow marks Giving Tuesday, a cherished annual tradition that serves as a reminder of our collective power to make a positive impact. I am reaching out on behalf of Beyond Abilities Centre, a registered charity committed to supporting individuals with physical disabilities and their families, enabling them to lead fuller social lives. For over a decade, we have been actively involved in York Region, organizing therapeutic and recreational activities, as well as coordinating fundraising events for the benefit of people with disabilities and their families.
This Giving Tuesday, we are seeking your help to achieve our goal of raising $25,000. Your modest donation can make a significant difference in assisting individuals with physical disabilities in overcoming their challenges. Many of our partners have generously pledged matching donations on Giving Tuesday, amplifying the impact of your contribution exponentially.
Your support goes beyond monetary assistance; it provides comfort, joy, and a temporary respite from the difficulties that these individuals face in what is traditionally a joyful season. Sometimes, these moments of escape can be truly transformative and life changing.
Our mission is made possible only through the kindness of thoughtful individuals like yourself. I sincerely ask you to consider making a donation on Tuesday, November 28th, 2023, using the links provided below.
Click on the icon to donate Giving Tuesday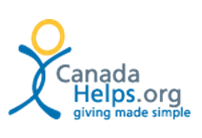 Thank you in advance for your thoughtful consideration and warmest wishes for a joyous holiday season and a prosperous New Year.
Best regards,
Sandra Palmisano
Beyond Abilities Centre
Executive Director
Upcoming Music Fundraiser
A music fundraiser is planned for February 2024. The venue will be at The Lion and The Sun in Sharon, ON. Your support for this event will help community members with physical disabilities to benefit from programs such as funding for home modifications, mobility equipment, attendant care, physical therapy, and more.